FUNGAL GROWTH
MOLD – FUNGUS – MILDEW
SAMPLING AND ASSESSMENT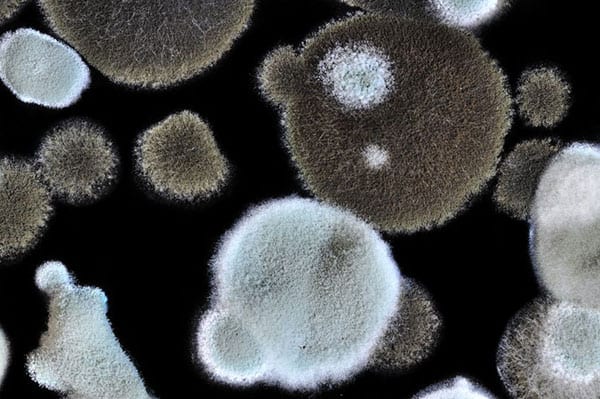 Mold
Refers to micro fungi having a downy, well-marked mycellium or spore mass.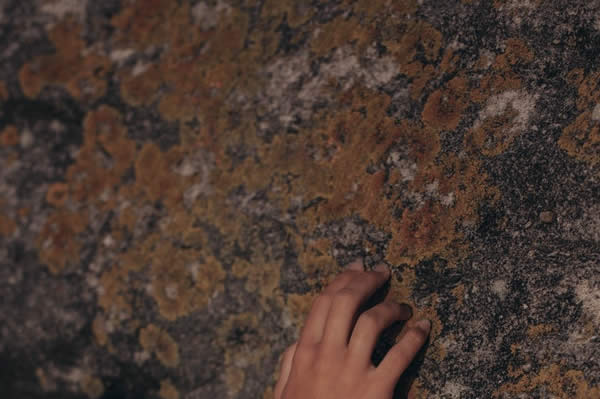 Fungi
Absorptive, filamentous or single-celled, non-photosynthetic, eukaryotic organisms
Mildew
Staining of materials caused by fungi/bacteria
Fungal growth (commonly referred to as "MOLD") is found everywhere in our environment, and we are constantly exposed to it. High concentrations of any mold in living or work environments must be considered unacceptable because of possible health problems and structural damage. If mold is present, it is important to find out what kind and how much.
Why is it important to sample and test for mold?
When a building is tested for mold, the purpose is to find out what type of mold is in the building. Environmental testing for mold is a two part process: the inspector collects samples (sampling) and the laboratory analyzes the samples (testing).
PHYSICAL FACTORS:
Modern construction methods that tightly seal buildings and hold in moisture can encourage mold growth. Many commonly used construction materials are good media for mold to grow on (wood, drywall, insulation, etc.). Growing mold can threaten the structural integrity and finished surfaces of a building. Mold can literally "eat" the building. About 35% of all properties suffer water infiltration each year
HEALTH FACTORS:
Many of the thousands of common molds cause people to experience allergy symptoms such as runny nose or wheezing. Some molds may cause more severe problems such as irritation of the lungs and fungal infections in persons with compromised immune systems. A few highly toxic species can affect anyone, causing severe nerve and skin reactions, and even death.
ECONOMIC FACTORS:
The value of a building can be decreased enormously by the threat of disease and structural damage from mold. Clean up in severe cases can be very expensive, up to and including the value of the home.
"RED FLAGS" WHICH SUGGEST MOLD SAMPLING AND TESTING IS NEEDED
About 70% of all buildings will exhibit "red flags". "Red flags" are conditions that lend suspect to the presence of mold. these "red flag" conditions are generally:
VISIBLE MOLD:
Visible mold comes in many colors (red, orange, black, white, etc.). Mold of any kind should not be growing in any home or work area.
Discolored spots in areas
"Hairy" covering on surfaces similar to white or green on fruit or bread
Slimy surfaces
MOISTURE:
Mold grows where there is a moist environment. Mold may be growing within or behind wet  materials in the building. The first indication that you need to sample and test for mold is the discovery of any water related structural or design problem such as:
Evidence of water penetrating the building (stains, moist areas, etc.)
Evidence of any area that might allow water penetration
Actual construction defect or deterioration allowing water penetration
Plumbing defects (leaky drains, pipes or toilet seats, bad caulking, etc.)
HVAC problems (dirty, moist filters, poor condensation drainage)
Dryer vented indoors or into attics
Inadequate ventilation for bathrooms, laundry, spas, hot tubs, etc.
SENSITIVITY:
Human senses are a valuable tool in discovering mold.
If you think there is a musty odor, there may be mold present.
If you think a room has a damp atmosphere, there may be mold growth
If occupants complain of allergy-type symptoms which seem to increase while in the building, mold may be the cause.
Remediation
In general a certified mold inspector or assessor should be called if a surface has visible mold, if people on the site are experiencing health problems related to the site or if there has been or exists an odor that may have been contributed to past or present moisture intrusion.
1. GET RID OF THE MOISTURE! Mold cannot thrive without water. If there is moisture, the mold will continue to grow even after cleaning.
Fix plumbing problems
Check exhaust fans in the kitchen and bath and use them during cooking, showering, etc.
Vent clothes dryer outside
Check drip pans and drains (refrigerator, air conditioner, dehumidifier)
Check for water in duct work
Look for condensation on inside of surfaces of cold outside walls, especially behind appliances and furniture
Repair any defects that may allow water into the building
2. Small areas of non-toxic, non-pathogenic mold, on non-porous surfaces may be cleaned by damp wiping. This may be done with a bleach solution (one part bleach to ten parts water) or many  common household cleaners. Dry the area immediately. Porous ceiling tiles, carpets, drywall, etc. will have to be replaced if they have become moldy. It is recommended that protective gloves and dust masks be worn when sampling or cleaning up any mold.
3. CLEANUP OF TOXIC OR PATHOGENIC MOLDS BY UNTRAINED PERSONS IS NOT  RECOMMENDED. IT IS TO BE NOTED THAT UNTRAINED PERSONS ATTEMPTING A CLEANUP OR REPAIR MAY PUT THEMSELVES IN DANGER AND MAKE THE PROBLEM WORSE.
4. HOMEOWNER CLEANUP OF ANY MOLD GROWTH MORE THAN TEN SQUARE FEET IS NOT RECOMMENDED.
5. CLEARANCE TESTING IS RECOMMENDED AFTER ANY REMEDIATION OF MOLD
Call to find out more or schedule an inspection